I am super excited to share a new Guest Chef with you. Christy from the
Organic Princess
shares some wonderful summer travel food with us. I think my kids will love this one. I can't wait to give it a try. Be sure and visit Christy at the Organic Princess and check out her other great recipes. I can't wait to try her Summer Berry Turnovers.
Summer Travel Food
Written by Christy D. Wife, Mom, Teacher, Homemaker from San Jose, CA.
When we plan out our summer, we try to balance fun outings with time with friends and some family trips. Our family trips are often road trips. Usually 2-3 hours laughing, singing, listening to Bill Cosby and listening to "Are we there yet," "I need to go to the bathroom," and the always popular, "I'm hungry!" While we do have to stop the car for the bathrooms, and occasional coffee shop, I do try to pack healthy snacks to eat in the car.
A few weeks ago, I stumbled on a recipe for homemade fruit roll-ups. Now, my son wouldn't know what a fruit roll-up was if it hit him in the head. He does, however, love its thicker, more wholesome cousin, fruit leather. Its one of his favorite snacks. I looked up some recipes in various places on the Internet, and this is the recipe I came up with...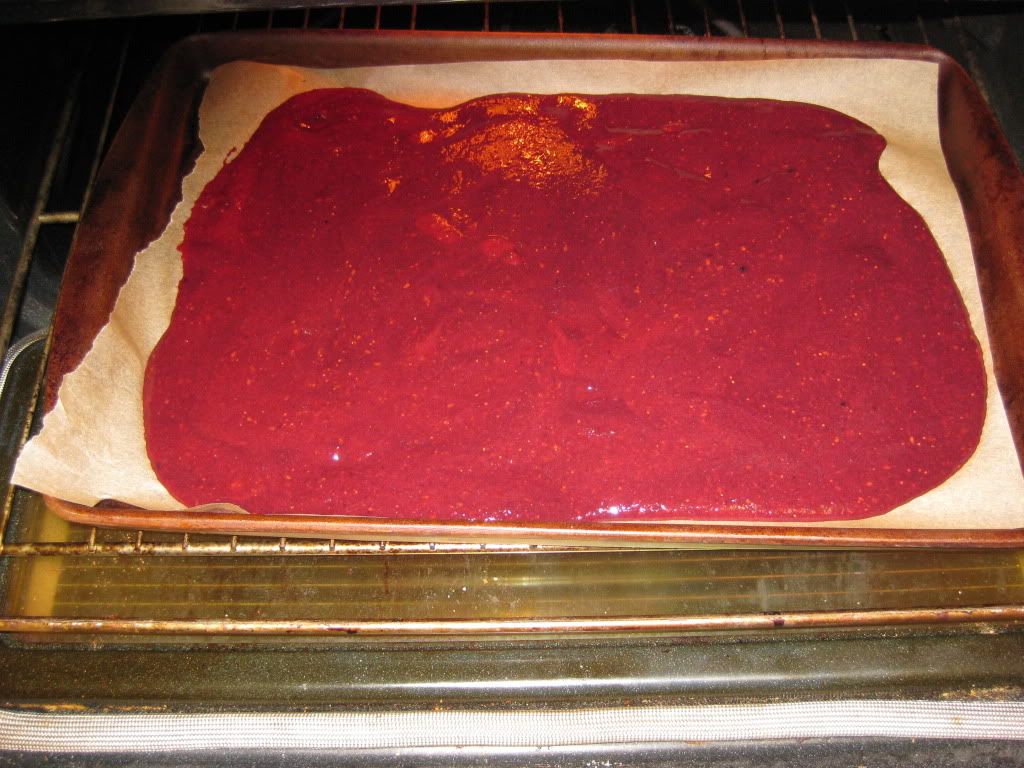 Homemade Fruit Leather
2 cups pureed fruit
sugar and lemon juice to taste, if needed (I haven't used any yet, but always taste the fruit to make sure.
You will also need parchment paper (I found unbleached) and a fine mesh strainer if you want to remove the seeds (I've done it both ways)
Wash and dry the fruit. Puree the fruit. An immersion blender works best, but a food processor will also work. Place fruit in a small sauce pan and heat until just boiling. Remove from heat and taste your fruit. Add sugar or lemon juice as needed, 1 tsp at a time.
Line jelly roll pan with parchment. Cut to fit, so it curls up the sides of the pan. Spread fruit over the parchment, making sure there are no holes and its not spread too thin. You do not have to cover to the edge of the pan.
Bake at 140 degrees for 8-10 hours (I usually start it before I go to bed and let it cook on low all night) I check it about 1-2 hours into the dehydrate process)
Cut fruit leathers apart into desired shapes. Store in a sealed container or Ziploc. When you eat the fruit leather, peal off the parchment paper and eat the fruit. Discard the parchment.
-Christy
Show Christy some love and visit her :
http://www.organicprincess.blogspot.com/