We are growing one by one. Thanks so much for stopping by. Here are a few blogs I am hopping at today.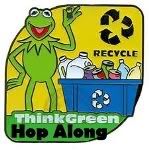 You can find us at
Tips 4 Green
! I love the button .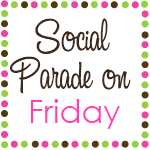 It's a
Social Parade
on Friday be sure and follow your host at #1 spot and hop away. We are #64.

Stop by here and follow the host of Friend Finding Fridays
SUPERMOM
. You can find us at #32.
I think that's all the hopping for now. This mommy is getting tired. Thanks for stopping by to visit. Be sure to leave me a comment and I'll be sure to follow you back if your new to the blog.
Have a FANTASTIC Weekend all.